The "Journey to Health Equity" training journal is intended to help NBCCEDP and CCRCP Awardees prepare for the 30th anniversary event on health equity and continue capacity building after the event.
The journal can be completed on your own schedule. Learn more about the intent of the health equity journal before, during, and after the event in the resources below.
NBCCEDP Award Recipients,
Throughout my 14 years in CDC's Program Services Branch (PSB), I have seen how NBCCEDP award recipients put their hearts into serving those who would not otherwise receive the breast and cervical cancer services they need – those with low incomes, those who were uninsured, or underinsured. Because of you, thousands of people have received screening and diagnostic services through the program, and many were referred to treatment. You have made efforts to "meet people where they are," and we have learned that "meeting them where they are" isn't just about their location or space; it's about the context in which they "are."
As we continue to address barriers like limited or spotty transportation, lack of childcare, and limited clinic hours, we need to truly understand those contexts that still limit access to services despite our best efforts to date. More recently, the ongoing COVID-19 pandemic has drawn attention to the importance and urgency of increasing efforts toward health equity.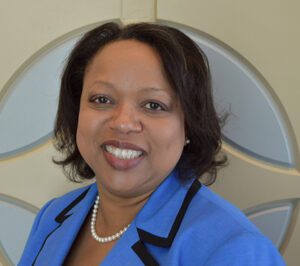 Literature and expansive research on health inequity and social injustice have existed for some time. This information on equity can appear infinite and overwhelming, so we culled out a manageable portfolio of information and resources that we believe will be useful to you as public health practitioners and partners and placed it within this journal. You will receive a section of the journal each week. We ask that you work on each section when you receive it, because the next section will soon be on its way.
Among the resources in the journal are webinars that we held earlier in the peer-to-peer series on addressing the needs of the LGBTQ community and the National Association of Chronic Disease Director's (NACDD) podcast series, 'Race Toward Health,' which you may have accessed already.
The journal is part of a framework, known as "Ready, Set, Go." This journal is meant to get you READY for your journey toward health equity. The weekly journal sections will lead into the 30th-anniversary meeting on October 6-7, 2021. At the meeting, we will discuss program accomplishments through the years and share strategies and activities that can take us closer to equity. The meeting will be a place to make sure peers and partners have the same information, resources, and tools to SET goals and strategies. The work we do beyond the meeting will allow us to GO get the health equity work done.
Because the journal provides a foundation of shared knowledge, I encourage all PSB and NACDD staff who work directly with our cancer programs to complete the exercises and the Going Deeper activities. This journal is meant to take us further down the path – we call it a journey – of understanding, empathy, and compassion, enabling us to better work toward equity. The activities, examples, exercises, and questions offer opportunities and methods to acknowledge, question, facilitate discussion, broaden views, and identify opportunities for improvement.
As we implement strategies to work toward equity, we will continue to support your journey with more calls, webinars, and resources, including a categorized list of additional resources. Let us know what you need. You are closest to the action, setting the vision for your programs, and on the ground paving our way into the future. You are truly our greatest assets – 30 years ago, today, and going forward.  Without your efforts, equity cannot exist. Thank you for taking this journey with us.
I also offer sincere gratitude to all who contributed to the recognition of the 30th anniversary.
Melonie Thomas, MBA
NBCCEDP 30th Anniversary Chair