Impact Brief July 2021 CEO message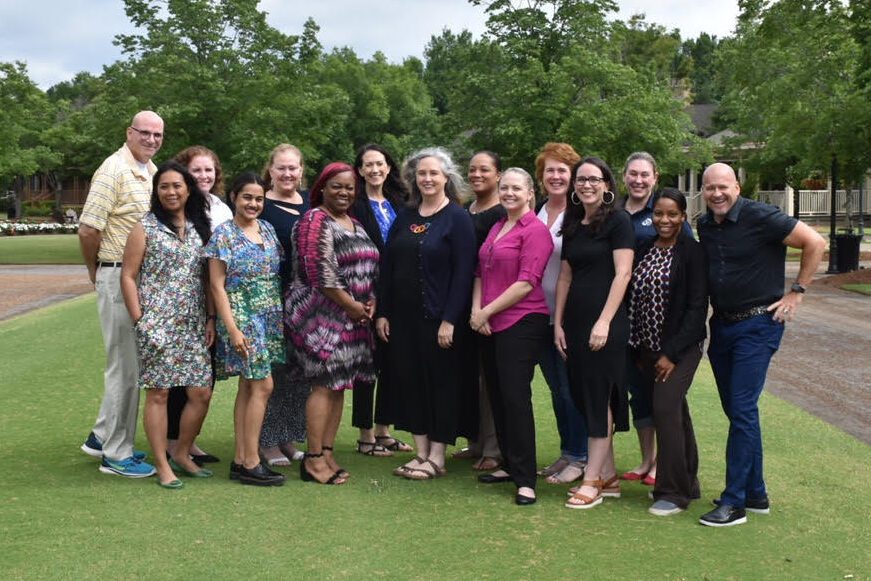 Earlier this month, the senior leaders and directors at NACDD came together for our first in-person meeting since before the pandemic – with all safety precautions in place.

We discussed the urgent need to re-imagine leadership and strategy for our organization amid our dramatic growth and our ongoing, unprecedented public health emergency.
One of the most important themes we explored was the Leadership Character Model, which demonstrates how leaders can model honesty, credibility, and trustworthiness.
As we have seen during the COVID-19 pandemic, trustworthy leadership in public health is becoming ever more critical to the continued sustainability of our field.
NACDD cultivates leaders and enhances leadership through programs like STAR (STate Activation and Response), thought-leader roundtables, GEAR groups, Evidence-based Public Health Training, and the Chronic Disease Directors Forum.

(And don't forget: Our Board of Directors is a valuable networking and service opportunity for chronic disease professionals who have been leaders or managers of a state or territorial chronic disease program for at least one year. Our call for nominations for FY 2021-2022 Board of Directors closes 11:59 p.m. ET, July 30, 2021. Learn more and nominate yourself or a colleague by July 30.)
In addition, NACDD's councils offer various leadership roles for Members (learn more about the Arthritis, Cancer, Cardiovascular Health (CVH), Diabetes, and Health Equity Councils). Members also may strengthen their capabilities through NACDD's professional development resources like the Leadership Basic Series.
To further our action in supporting leaders, in 2020 NACDD established the Coordinating Center for Public Health Practice (CCPHP). The Center is focused on the immediate programmatic needs of our state Chronic Disease Directors and their staff, convening visionary leadership to guide action and growth for the current and future public health workforce.
Additionally, earlier this spring, NACDD welcomed 20 chronic disease prevention and health promotion leaders from 14 states into the inaugural cohort of the Coordinating Center for Public Health Practice Fellowship. These fellows have been working with our STAR (STate Activation and Response) team and the Kem C. Gardner Policy Institute to examine literature related to organizational effectiveness and capacity building for chronic disease prevention practice and to update the STAR conceptual model.
You can learn more about our work in leadership development by visiting our Leadership in Action section of our website or by viewing our Public Health Practice presentation from our 2021 Virtual Program Success Showcase.
Whether you don't view yourself as a leader yet, are just starting out in a leadership role, or have been leading your department for years, we are here to help equip you to continue to serve the health of our nation with distinction.
Make sure that you benefit from all of the professional development resources, opportunities, and tools that we offer as your Association; log in at chronicdisease.org and update your Communications Preferences to include "Professional Development." (Learn how to log in in our Member Guide on pg. 60.)
In Good Health and Good Leadership,
John W. Robitscher, MPH
CEO, National Association of Chronic Disease Directors
P.S. Don't forget to nominate a leader you know for an NACDD Impact Award. Awardees are selected by their peers in state and territorial chronic disease prevention and health promotion to acknowledge extraordinary achievements in their field. Award nominations are due Saturday, July 31, 2021, by 11:59 p.m. ET. Application forms are available online.