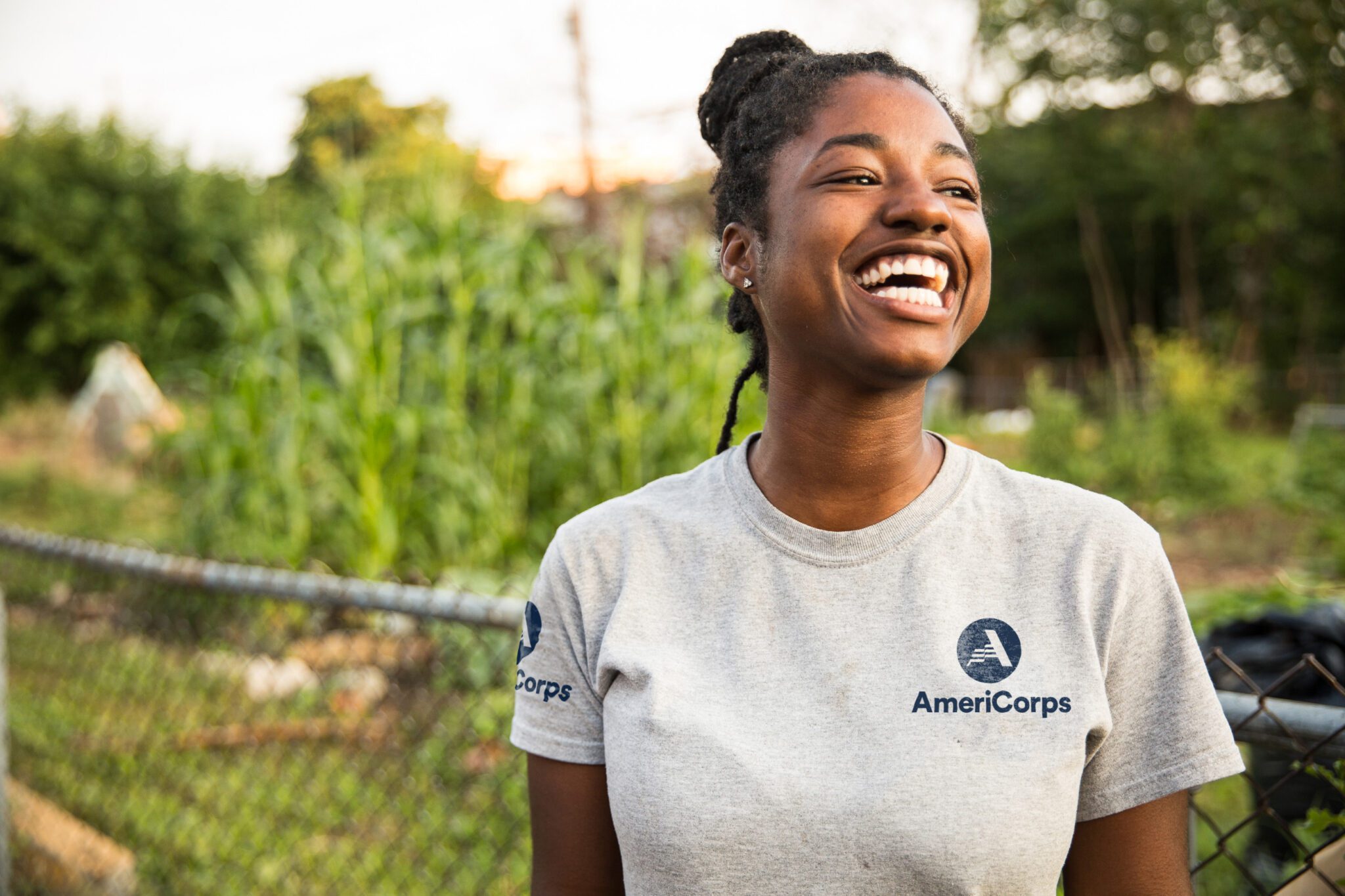 In collaboration with the Building Resilient Inclusive Communities (BRIC) program and in partnership with the YMCA of the USA, NACDD is excited to have successfully completed the first year of its three-year Public Health AmeriCorps program. Beginning Spring and Summer 2023, 12 Service Members were recruited for one year of service and placed across eight states to advance state- and community-level actions around food and nutrition security, safe physical activity access, and social connectedness through policy, systems, and environmental change approaches.
To date, Service Members have demonstrated exceptional and unwavering levels of enthusiasm toward the projects they're supporting at their host sites. For example, at the Philadelphia Department of Public Health, Ousmane Diarra is supporting the Philadelphia Urban Agriculture Plan along with leading an initiative to increase the capacity of African food truck vendors to serve their communities and alleviate food and nutrition insecurity.
"Despite years and years of disinvestment and financial hardships, produce trucks remain integral to communities experiencing food apartheid in Philadelphia," he said. As such, he is organizing produce truck operators in the city and applying for federal funding to help them (1) develop partnerships with governmental agencies, grassroots organizations, and/or gardens and farms; (2) expand their customer base and increase income and economic opportunity; and (3) improve access to healthy and affordable foods for all community members.
Service Members are not only addressing the needs of communities at their host sites but have also experienced a sense of personal fulfillment. Many have expressed that their time at their respective host sites has contributed to a sense of purpose and inspiration, driven by the impactful work they are engaged in.
As we transition into the second year of this transformative program, NACDD remains steadfast in our commitment to enhancing the public health workforce. Expanding the PHA program beyond BRIC states, NACDD is initiating recruitment efforts for the second programmatic year with a goal of enlisting 30 Service Members across 15 states this Fall.
A partnership between AmeriCorps and the Centers for Disease Control and Prevention, the PHA program is a five-year, $400 million investment from the American Rescue Plan Act that supports the recruitment, training, and development of the next generation of public health leaders. The two main goals of the program include:
Addressing public health needs of local communities by providing support in state and local public health settings and advancing more equitable health outcomes for underserved communities; and
Creating pathways to good quality public health-related careers through onsite experience and training, with a focus on recruiting AmeriCorps members who reflect the communities in which they will serve.
To learn more about PHA, how you can become a host site, or explore opportunities for a PHA Service Member in your state, please reach out to NACDD's PHA Program Manager, Dr. Pascale Edouard, DrPH, MPH, at pedouard@chronicdisease.org.