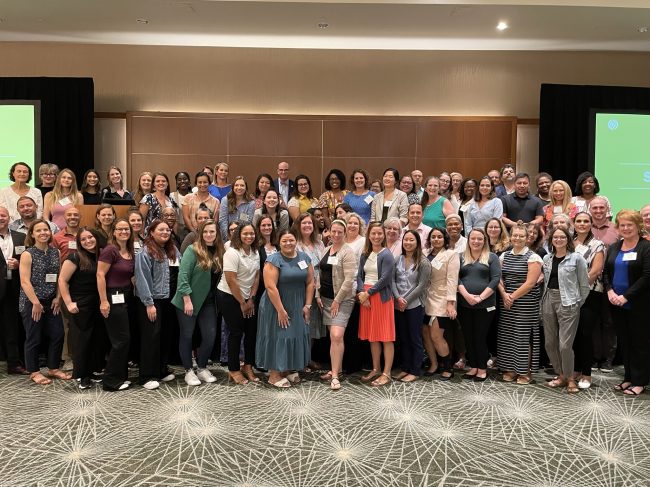 Last month, NACDD's Center for Advancing Healthy Communities hosted a Summit to Advance Healthy Communities. The Summit created an opportunity for states participating in the Building Resilient Inclusive Communities (BRIC) and State Partnerships Improving Nutrition and Equity (SPINE) programs to share successes and lessons learned through program implementation, learn about new topics that are relevant and complementary to their work, network with peers and subject matter experts, and identify strategies to sustain their efforts. Attendees engaged in rich action-oriented discussions around coalition and partnership building, collaborating with other health programs, funding and policy ideas, keeping equity at the center, and the art and science of storytelling.
For example, as part of a panel, the South Carolina Department of Health and Human Services' Division of Nutrition, Physical Activity, and Obesity Prevention shared information about their efforts to address food and nutrition security, safe physical activity access, and social connectedness in four rural communities. A BRIC state, South Carolina shared effective strategies for developing and sustaining partnerships to include building on strengths, fostering mutual trust, maintaining clear and consistent communication, and flexibility and adaptability.
Following the Summit, states reported a number of ideas or actions they planned to take back to their respective teams to promote sustainability of their efforts – 1115 Medicaid waivers, healthy food financing initiatives and expanding mobile access to impact food and nutrition security, leveraging videos to communicate outcomes, and breaking down silos internally.
In alignment with the Biden-Harris Administration National Strategy on Hunger, Nutrition, and Health, NACDD looks forward to continuing the conversation and creating ongoing spaces for states to collaborate and learn from one another.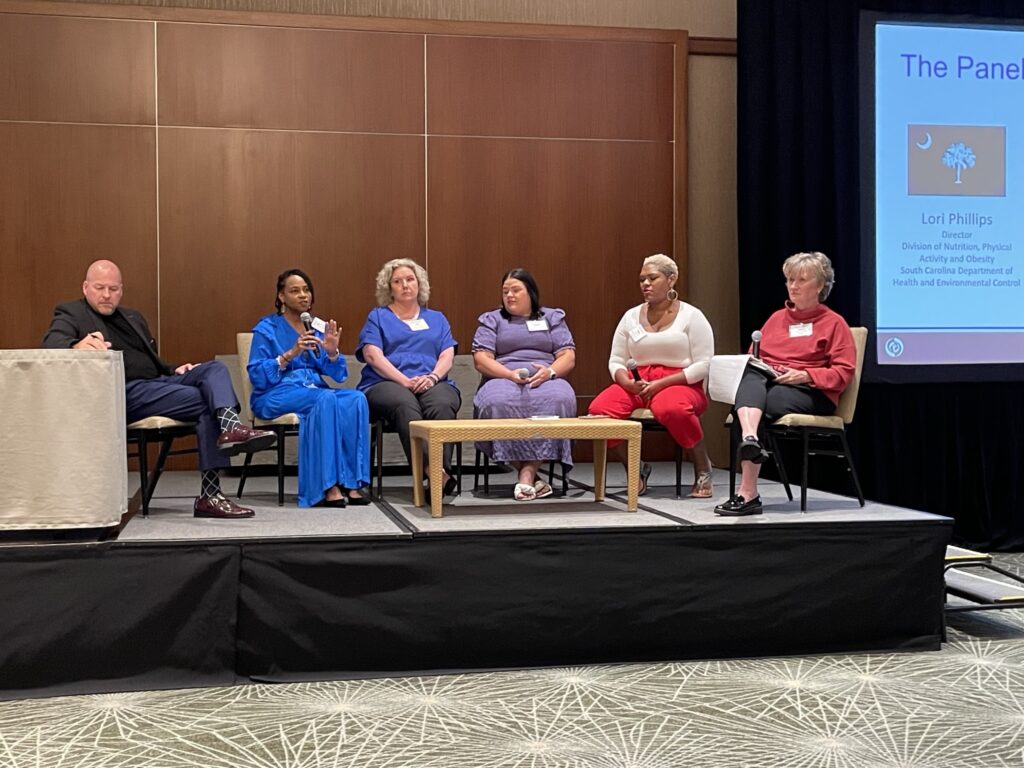 Panel participants shared best practices for coalition and partnership building to sustain policy, systems, and environmental change strategies. From left to right: John Patton, Vice President, NACDD; Tish Singletary, North Carolina Department of Health and Human Services; Lori Phillips, South Carolina Department of Health and Environmental Control; Ashlyn Dyess, Well-Ahead Louisiana; Janee Moore, Michigan Department of Health and Human Services; and Joann Donnelly, NACDD.