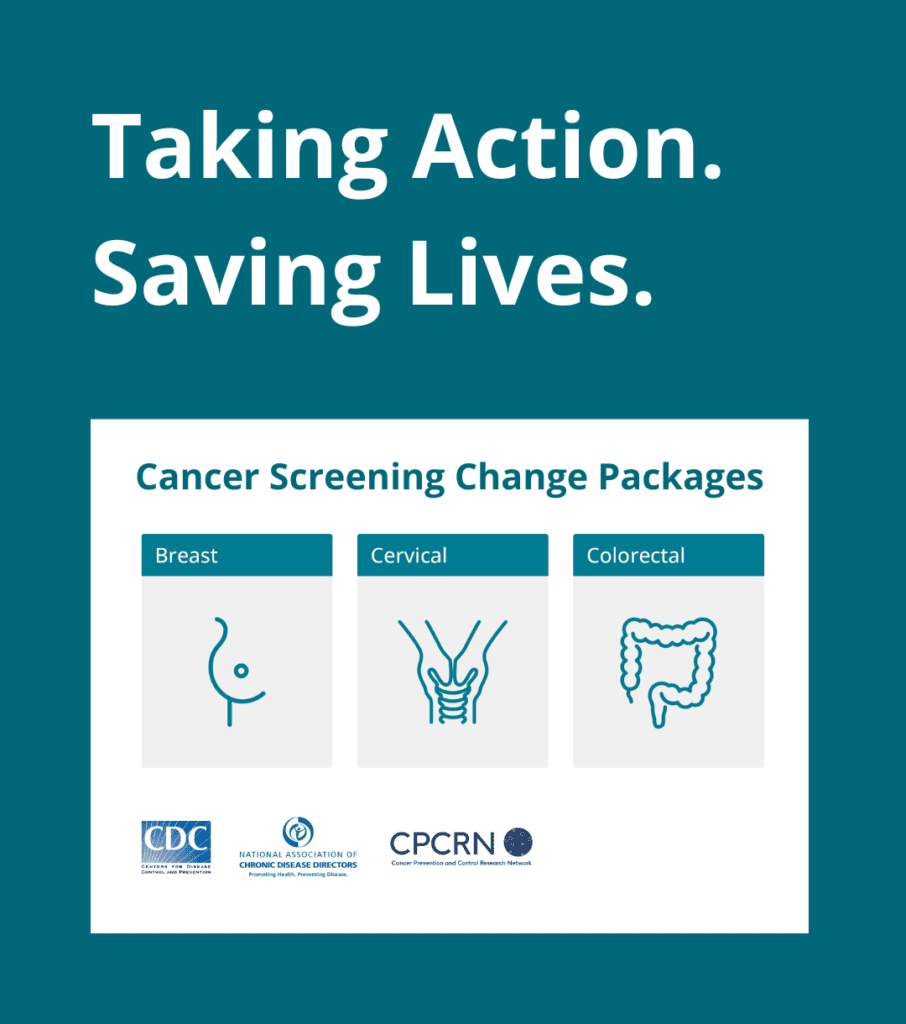 Since the launch of the Cancer Screening Change Packages in Feb. 2023, NACDD and CDC have hosted multiple informational presentations about the Change Packages including the Apr. 20 NACDD Cancer Council Quarterly Meeting, the Aug. 24 NACDD General Member Webinar, and more. 
These tools were developed by CDC's Division of Cancer Prevention and Control, the National Association of Chronic Disease Directors, and the Cancer Prevention and Control Research Network. They provide healthcare providers and their public health partners online access to tools and resources that may aid in closing the screening gap and saving more lives.  
As Members of NACDD, we value your feedback and request your help in evaluating the Cancer Screening Change Packages. Participating in the evaluation is easy. First, take some time to familiarize yourself with the format and content of the Change Packages. Then take 10 minutes complete this evaluation.
The evaluation closes on Nov. 17, 2023 at 11:59 p.m. ET. The information you share in this evaluation will be used to improve and enhance the Change Packages. Your participation is voluntary, and your responses will be anonymous.