The "Journey to Health Equity" training journal originally was created for National Breast and Cervical Cancer Early Detection Program and Colorectal Cancer Control Program Awardees as part of a 30th anniversary professional development event for these programs. It has been adapted for NACDD Members to support health equity and capacity building more broadly within states.  
The journal can be completed on your own schedule. Learn more about the intent of the health equity journal before, during, and after the event in the resources below.
This journal is designed to help navigate important chronic disease prevention and health promotion work to improve lives in communities most in need.  The journal will guide us toward a deeper understanding of ourselves and our work through the lens of health equity.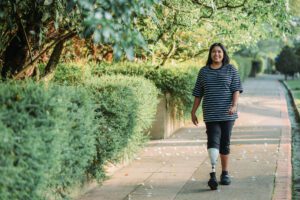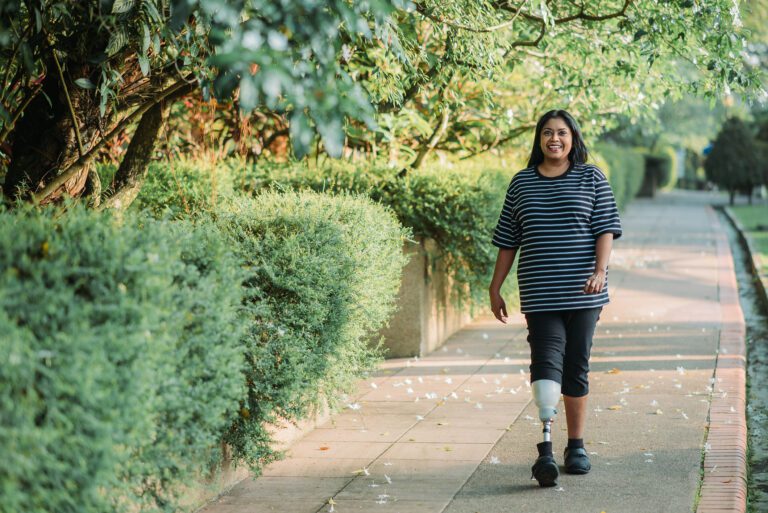 Different organizations are going to be at different places in the journey. Some have already started health equity work and are well on the way in this journey. Many may just be getting started. And still others are wondering what it is, how it is different from what we are already doing, and why it is needed. Wherever you and your organization are on this path, take steps to advance your work in health equity. This journal can help inform your work.
The work is complex, without quick fixes. The journal guides us toward new ways of thinking and modes of operating. It guides us away from norms where we may feel proficient and comfortable, but that keep us from broadening our programmatic view. The journal asks us to be honest with ourselves and others and be open to the need for change. When you feel challenged, lean in, despite difficulty and discomfort, with the goal of program improvement for the benefit of the communities that need to be served.
Throughout the journal, some terms are bold. These terms can be found in the resources tab of this journal. The list of terms provides a common language for programmatic use and mutual understanding.
We are excited to be on this journey with you!
We are working to advance equity, save lives, and strengthen communities. That is our collective charge. That is our common goal. That is our shared responsibility. We must commit to doing this work every day and doing it better than before.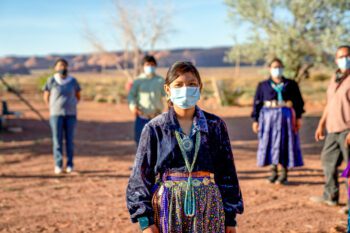 How do we go about doing that? First, we must have a shared vision for what it means to achieve it. Health equity is achieved when everyone has a fair and just opportunity to attain their highest level of health. Achieving health equity is not going to happen by accident. Advancing health equity requires continual, vigorous effort. This work requires that we dig deep within ourselves to search for the ways in which our own thoughts, beliefs, and attitudes may be overlooking or even creating barriers to health.
It also requires that we implement strategies so that our work can be intentional. Guidance to that end involves programs doing the following:
Continually collaborate with the local community being served; consider the people, community assets, challenges, partners, and solutions.
Engage all staff in the planning and monitoring of equity strategies and goals and provide the support they need to understand their role in achieving equity.
Assess and consider the impact of all activities and whether these practices or policy actions increase, decrease, or have no impact on equity for the population(s) of focus.
This journal offers opportunities to dive deeper into health equity work. Self-reflection is an important aspect of the journey, so this journal provides a foundation by grounding you in equity concepts and allowing space for thoughtful personal and professional reflection. The format moves away from simply learning about equity to providing opportunity and encouragement for introspection and application.
The journal at a glance:
Journal entries should take no more than 45 minutes.
Each journal entry will prompt us to Read a short article, Watch a short video, or Listen to a podcast.
After either reading, watching, or listening to the resource, the next step is to Reflect by responding to the questions included in the section.
Each entry includes a Resonance section that allows for deeper exploration of our thoughts about the resource watched, listened to, or read. For each section of the journal, we ask you to answer the following:

My Moment of Challenge. What about the resource has challenged your thinking?
My "Aha!" Moment. What was something new that you read, watched, or heard?
My Moment of Hope. What concepts have inspired you?

Each segment includes a Going Deeper section that will allow exploration of the topic more fully through additional resources. Please be mindful of your time. It is more important to get through all the sections than it is to go deeper on some and not get through all sections.
Some of the content included in this journal may be inappropriate for you. If a topic invokes feelings of past trauma or harm, please take care of yourself in ways that feel appropriate. Self-assessment includes knowing when you need self-care. If you need to put the journal down for a while or skip an activity, do so.