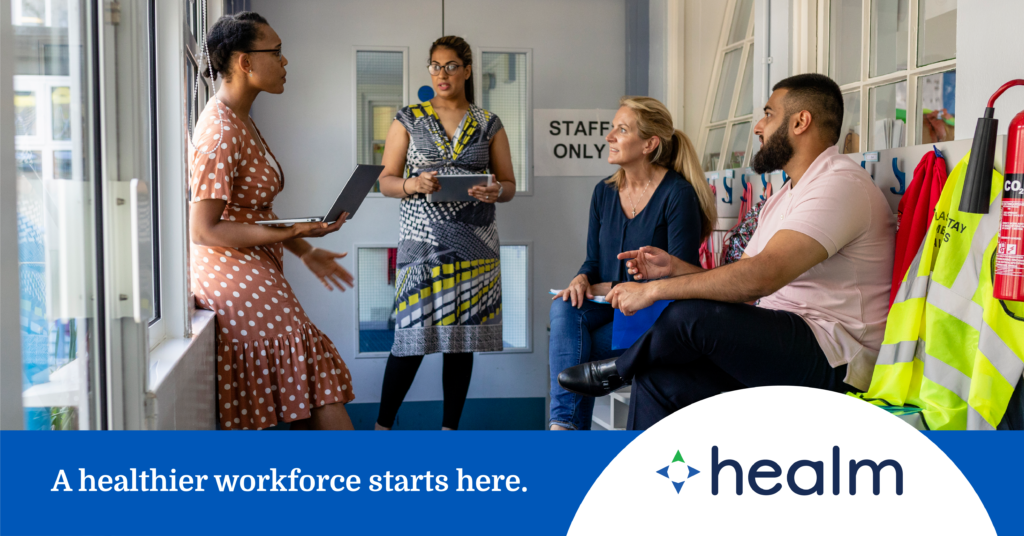 As part of a campaign to help employers reduce type 2 diabetes in the workplace, NACDD held a 90-minute webinar for the Employer Network on Thursday, June 22, titled "Creating a Diabetes Prevention Benefit that Works for Your Employees." Those interested who view the webinar recording can receive 1.5 SHRM CEUs for completing the evaluation at the conclusion of the recording.

Participants heard from national public health leaders and benefits professionals on type 2 diabetes prevention efforts in the workforce. Representatives from MetroHealth (Cleveland, OH) shared how type 2 diabetes prevention has become a priority within their organization; why they chose to cover the National DPP lifestyle change program; how they have structured their benefit to best reach their workforce; and their program reach to date. Participants were introduced to Healm, a free, online decision-support platform, to apply steps necessary to prevent type 2 diabetes in their organizations.

Through Healm, employers can offer the National DPP lifestyle change program as a covered benefit and prevent type 2 diabetes in the workforce—reducing diabetes-related costs and helping improve health and wellness for employees. Learn more in the one pager.

Read more about Healm and upcoming events on LinkedIn. You can help spread the word by reposting messages for your State diabetes program and employer partners.