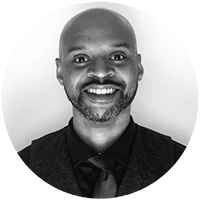 Jason Brown, MHSA
Public Health Leadership and Practice
For more than 13 years, Jason Brown has been a leader in the chronic disease public health space. Prior to his role with the National Association of Chronic Disease Directors as a Public Health Consultant, Jason held leadership roles in Chronic Disease Bureaus in the District of Columbia and Mississippi.
Jason is passionate about improving the health and wellbeing in underserved communities faced with chronic disease risk factors and supporting chronic disease capacity building; he is committed to navigating the community-clinical connections while focusing on an upstream approach. Jason currently plays a significant role in uplifting and enhancing chronic disease best practices and supporting State Health Departments around their individual needs.
Jason received a Doctorate of Public Health from Jackson State University, a Master of Health Service Administration from Mississippi College, and a Bachelor of Science in Clinical Exercise Physiology at Mississippi State University.