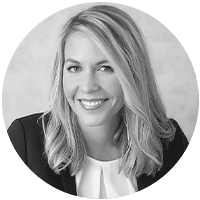 Sandra Melstad has more than 16 years of public health experience focused on advancing public health in communities where people live, work, learn, and play. As a consultant, Sandra works across local, state, tribal, regional, and national multi-sector public health-driven organizations, health systems, and universities focused on data-driven strategies to advance health equity through prevention, multi-sector collaborations, and evidence-based practice.
Sandra's targeted focus has been on addressing health inequities and building the capacity of the broad public health workforce to address these. Sandra's expertise includes chronic disease prevention and control, evidence-based public health practice, training, and facilitation, needs assessment and improvement planning, evaluation, program development and implementation, and technical writing.
Sandra has served since 2012 as the CEO and primary consultant for SLM Consulting, LLC. Prior to founding SLM Consulting, LLC, Sandra worked as a Research Grants and Project Coordinator for a public university and as a physical activity coordinator for the South Dakota Department of Health Nutrition and Physical Activity Program.
Sandra received her PhD in Health Sciences from the University of South Dakota, a Master of Public Health from Tulane University School of Public Health and Tropical Medicine, and a Bachelor of Science in health promotion from South Dakota State University.
<< Back to Our Consultants