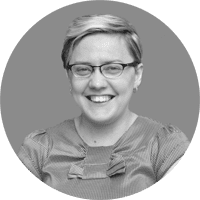 Natasa Bilic
Executive Assistant
Natasa Bilic joined the National Association of Chronic Disease Directors in 2018 as Executive Assistant to the Chief Executive Officer and Senior Director of Operations. She brings more than a decade of hands-on experience in fundraising and administrative support for the nonprofit sector.
Natasa coordinates the daily calendar and travel for the CEO. She also promotes and supports clear communication between the CEO and Board of Directors, along with various other administrative tasks.
Originally from Bosnia and Herzegovina, Natasa came to the United States in 1998. In 2006, she graduated Magna Cum Laude from Georgia State University with a bachelor's degree in Political Science. After graduation, she worked for Senior Connections, an Atlanta-based nonprofit, where she rapidly advanced through different roles and gained experience that allowed her to wear the many "hats" required to be a value-adding executive assistant.
<< Back to Our Staff