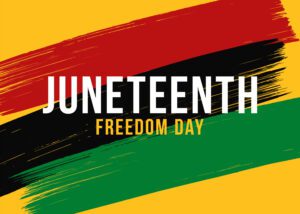 During the month of June, our nation celebrates Men's Health as well as Juneteenth. To honor these significant observances, NACDD will lift up Black men's health as we remember that freedom comes with many layers, including equality. This includes closing our offices on Monday, June 20, to honor and observe this Freedom Day. (Juneteenth is Sunday, June 19th).
As it is evident that Black men are not equal to others in this nation, we must acknowledge that this is in large part due to the many inequities that they face daily. These include: Structural discrimination, systemic inequities, income inequality, poverty, disparities in opportunities and power, as well as governance that limits realizing full health potential and opportunities across the life course.
With additional inequities in economic health, the racial wealth gap, and housing security, the question remains—are Black men truly free? What will it take to rectify these ongoing inequities and how do we take this all into account as we celebrate another "Freedom Day" this Juneteenth? Some staggering numbers that still afflict our community of Black men in America include:
44% of Black men are considered overweight
37.5% are obese3
Black men suffer more preventable oral diseases that are treatable
Black men have a higher incidence of diabetes and prostate cancer4
Black men have a high suicide rate; it's the third leading cause of death in 15- to 24-year-olds
Whether you've known about Juneteenth your entire life or you're just learning about this important day, it's one everyone can commemorate. Here are six ways to do so:
 1. Learn the full history
National Museum of African American History and Culture – Interactive Tour with Founding Director Lonnie Bunch III
3. Celebrate with family and friends
4. Support Black-owned businesses
5. Acknowledge and spread the word
6. Donate to supportive organizations
7. Attend Juneteenth events in your city or state
In the meantime, we invite you to share your thoughts and ideas with us on how we, as an Association, can continue to advance this important work.
We know that true racial justice cannot exist while barriers to health and wellness still exist.