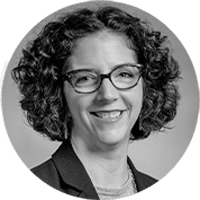 Miriam Patanian, MPH
Cardiovascualar Health
Miriam Patanian has more than 20 years of public health experience focused on chronic disease prevention and control at both the state and national levels. She is a senior public health consultant at NACDD, where she leads health system initiatives addressing hypertension, Million Hearts®, and cardiovascular health.
Prior to working as a consultant, Miriam served as the Director of the Heart Disease and Stroke Prevention Program at the Washington State Department of Health. During this time, she coordinated local and statewide implementation of evidence-based initiatives aimed at increasing hypertension control and reducing the burden of heart disease and stroke in the state. Miriam began her public health career at the Centers for Disease Control and Prevention in the Cardiovascular Health Branch (prior to it becoming the Division for Heart Disease and Stroke Prevention), where she helped to develop the Public Health Action Plan to Prevent Heart Disease and Stroke.
Miriam received her MPH from the University of Washington.