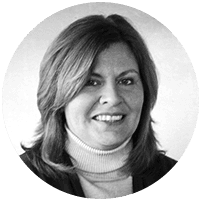 Mari Brick, MA
Diabetes
Mari T. Brick is a consultant for the National Association of Chronic Disease Directors. In this role, she oversees project evaluation for NACDD's 1705 National Diabetes Prevention Program activities. Previously, she served as the lead consultant for NACDD's Arthritis projects and still continues to provide support to this work. Prior to joining NACDD, Ms. Brick served as the Arthritis Program Manager at the New York State Department of Health.
Mari earned her BA in Social Work from Siena College in Loudonville, N.Y., and her MA in Social Policy from Empire State College in Saratoga Springs, N.Y. Her experience is in program implementation, training, and quality assurance measures for evidence-based, community programs.
Mari is a certifying T-Trainer for Stanford University's Self-Management Programs and a Master Trainer in the National Diabetes Prevention Program.
Mari enjoys Springsteen concerts and the Adirondack Mountains in her leisure time.