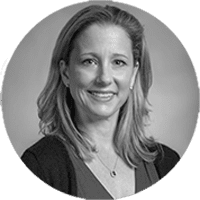 Wendy K. Childers
MPH, MA
Wendy Kurz Childers has been a public health consultant with NACDD since 2016. She is part of NACDD's diabetes portfolio team, and focuses primarily on state-based work to establish and operationalize Medicaid coverage for the CDC-supported National Diabetes Prevention Program (National DPP). She has nearly 20 years of experience in health education, adult learning, and instructional and curriculum design. Her roles with NACDD include facilitating collaboration between Medicaid and State Health Department partners, designing and leading group learning opportunities, and providing technical assistance to states and partners around coverage.
Wendy received her MPH in Health Education and Behavioral Sciences from the Rollins School of Public Health (RSPH) at Emory University. Prior to becoming a consultant, Wendy was the Assistant Director for Programs at the Diabetes Training and Technical Assistance Center (DTTAC) at RSPH. During this time, she led efforts to develop and implement the training curriculum for the National DPP lifestyle change program, as well as adapted facilitator and participant materials from the NIH-funded Diabetes Prevention Program (DPP) lifestyle intervention and related programs for use with groups and on a national scale.
Wendy lives in Decatur, Ga., with her husband, two daughters, and various fur-babies.
<< Back to Our Consultants