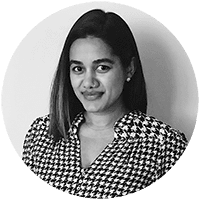 Vishwarupa "Vish" Vasani
MPH
Associate Director, Center for Advancing Healthy Communities
Vishwarupa "Vish" Vasani has 15 years of training and experience in planning, implementing, and evaluating public health programs in the private sector, federal and local government, and the national non-profit sector. She currently serves as the Associate Director within the Center for Advancing Healthy Communities at NACDD, where she provides strategic oversight and leadership to several programs aimed at fostering healthy communities for all by advancing health equity and eliminating social barriers.
 
Vish came to NACDD from YMCA of the USA where she served as a Technical Advisor. In this role, she provided training and technical assistance to local YMCAs in the delivery of evidence-based chronic disease prevention and management programs. Prior to this role, she was a Public Health Specialist for five years with the City of Minneapolis Health Department where she coordinated the development and implementation of various strategies designed to improve access to healthy eating, active living, and chronic disease prevention and management opportunities. Her two greatest achievements were developing and leading the city's first healthier beverage initiative and working with the Minneapolis Public Housing Authority to create onsite systems for residents in high-rises to eat healthy, be active, and prevent and/or manage diabetes and hypertension. She also completed a three-year Public Health Prevention Service fellowship with the Centers for Disease Control and Prevention.
 
A San Diego native, Vish loves to cook, eat, and watch basketball with her husband (that is, when she's not figuring out the intricacies of a two-going-on-three-year old)!
<< Back to Our Staff