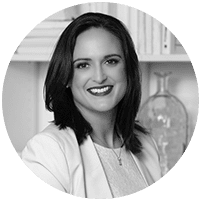 Stephanie Cantillo
PHR
Sr. Director, Human Resources
Stephanie Cantillo, PHR is the Senior Director of Human Resources at the National Association of Chronic Disease Directors. In her role, Stephanie guides and oversees NACDD's overall people strategy, and leads HR initiatives in support of the strategic direction of the Association.
Her professional experience spans more than 17 years in the education, hospitality, and nonprofit sectors as well as consulting. Stephanie is known to be a collaborative and solutions-focused HR leader, with a passion for diversity, equity, inclusion, and wellness. Her areas of expertise include recruiting, employee relations, compensation and benefits, and building culture.
Stephanie earned her Bachelor of Science from Florida State University, with a focus in Multinational Business Operations and Hospitality Administration. She holds a PHR certification (Professional in Human Resources) and serves on the Board of Directors for SHRM-Atlanta, the local chapter of the Society for Human Resources Management. 
Stephanie lives in the Atlanta area with her husband, teenage son, and two dogs. In her spare time, she enjoys teaching yoga, laughing with her family, being in nature, and horseback riding.
<< Back to Our Staff