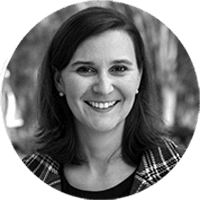 Sarah Cantrell Perkins
MEd
Member Support Manager
Sarah Cantrell Perkins serves as the Member Support Manager at NACDD. Prior to joining the Association, Sarah served as the Director for Civic Engagement at the Georgia Institute of Technology.
With more than 12 years of experience as a dedicated civic engagement professional, Sarah brings extensive experience in project management, training and curriculum development, and member recruitment and retention. In all of her roles, she strives to cultivate mutually beneficial partnerships with diverse stakeholders.
Originally from North Carolina, Sarah received a B.A. in English from Davidson College and a M.Ed. in Higher Education Administration from North Carolina State University. Prior to graduate school, Sarah served two years as a Massachusetts Campus Compact AmeriCorps*VISTA at Lesley University in Cambridge, Mass.
<< Back to Our Staff