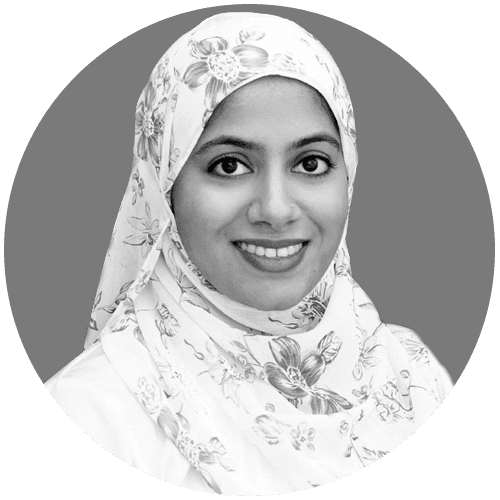 Sana Hashim serves as a Public Health Consultant for the National Association of Chronic Disease Directors in the Center for Public Health Leadership. She brings more than 11 years of experience in all aspects of disease prevention and health promotion programming across the lifespan, technical assistance development and delivery, policy development, and cross-sector collaboration in the government and nonprofit sectors. Sana is committed to addressing upstream influencers of health as a path to health justice.
Most recently, Sana was a Program Officer with a national health policy organization. In this role, she facilitated strategic collaboration for projects focused on: partnerships between health care entities and community-based organizations, prevention strategies in Medicaid and public health partnerships, adverse childhood experiences (ACEs), and improving the health of individuals in and transitioning from the foster care system. Prior to this, she was with the Maryland Department of Health where she oversaw the Maryland Tobacco Quitline, which serves more than 10,000 individuals annually with cessation counseling and Nicotine Replacement Therapy. Additionally, Sana served as a lifestyle coach for the YMCA Diabetes Prevention Program and as a consultant and program facilitator with the Edison Township Department of Health in New Jersey where she led a substance abuse prevention program for children and an osteoporosis prevention program for older adults.
Sana began her public health career as a clinical services intern in the Oral & Maxillofacial Surgery Clinic at Bellevue Hospital Center in New York City where she worked on improvements to clinic efficiency and oral hygiene outreach. She completed her graduate research practicum with the FAITH (Faith-Based Intervention in the Treatment of Hypertension) randomized control trial at NYU Langone Medical Center.
Sana holds a master's degree in public health with a focus on community and international health and a bachelor's degree in anthropology from New York University. She is also Certified in Public Health and is a Certified Health Education Specialist. In her free time, Sana enjoys experimenting in the kitchen, pursuing her wanderlust, and soaking in time with her family.
<< Back to Our Consultants