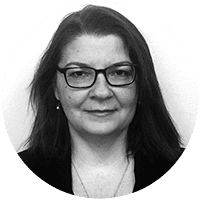 Mara Galic
MHSc, RD
Sr. Program Manager, Building Resilient Inclusive Communities
As Senior Program Manager of the Building Resilient Inclusive Communities project, Mara Galic brings her passion for public and community health with more than two decades of public health experience at the federal, state, and local government and nonprofit sectors. Prior to joining NACDD, Mara served as Interim Executive Director and Director of Operations and Evaluation with BlazeSports America, an Atlanta-based nonprofit focused on improving access to adaptive sport and physical activity opportunities for preschoolers, youth, and veterans with physical disabilities. In this role, Mara served for 12 years as lead grant writer and grants manager of all grants, including federal and state government grants. She oversaw BlazeSports' evaluation and monitoring systems across all programs, training and education, and contributed to the overall strategic direction of the organization.
Before working with BlazeSports, Mara worked at Georgia's State Public Health Department for five years where she successfully built and managed a $2.5 million cooperative agreement with the Centers for Disease Control and Prevention (CDC) focusing on policy and environmental change strategies in nutrition, physical activity, and obesity prevention in collaboration with partners from all sectors across the state. She then served as Health Scientist with the CDC's Division of Adolescent and School Health, specializing in nutrition and obesity prevention among youth and the school environment.
Mara has worked in government, community, and private sectors in the city of Toronto, developing, implementing, and evaluating public health nutrition and food security programs and policies.
She is a registered dietitian and holds a master's degree in public health/community nutrition and a Bachelor of Science in Nutritional Sciences from the University of Toronto. Mara was born and raised in Toronto but has called Mableton, Ga., home since 2002. In her spare time, Mara enjoys being active in her community, gardening, trying new recipes, knitting, and hiking and having fun with her husband and 14-year old son.
<< Back to Our Staff