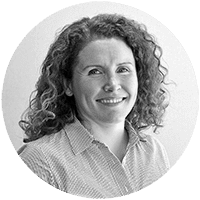 Liz Ruth
MPP
VP, Center for Health Policy
Liz Ruth is NACDD's Director of Policy. She is responsible for working with staff across State Health Departments to develop policy approaches and documents to advance chronic disease prevention and control.
Prior to joining NACDD, Liz spent two years as a research fellow in CDC's Office of the Associate Director for Policy and Strategy where she provided subject matter expertise on communicating with policymakers. Before CDC, Liz spent nine years in Washington in a variety of policy roles. She served as a legislative assistant in Sen. Deb Fischer's office where she was responsible for a policy portfolio including health, labor, and education issues. Earlier in her career, she worked in government relations for several associations where she monitored federal and state legislative developments and worked with state affiliates to address emerging issues and develop strategies to respond.
Liz earned her master's degree in public policy from George Mason University and bachelor's degree in political science from the University of Pennsylvania. She is also a Certified Associate in Project Management.
<< Back to Our Staff