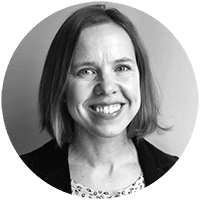 Leah Rimkus
MPH, RD
Sr. Evaluator, Building Resilient Inclusive Communities
Leah Rimkus is the Senior Evaluator for the Building Resilient Inclusive Communities (BRIC) program. Leah brings to NACDD more than 15 years of experience in research, evaluation, and program/project management. Her professional experiences have included positions in nonprofit, academic, and local government settings.
Prior to joining NACDD, Leah worked for five years with a large human service agency in Chicago, leading and supporting the evaluation of numerous programs, including parenting support, early childhood, youth development, and other programs. There, she supported staff across the agency in continuous quality improvement efforts and outcome reporting to a variety of public and private funders. Leah previously served for seven years as Deputy Director for Bridging the Gap, a national research program of the Robert Wood Johnson Foundation that focused on improving understanding of how policies and environmental factors influence diet, physical activity, and obesity among youth, as well as youth tobacco use. As part of Bridging the Gap, Leah helped design research tools and protocols that were used in a national study to describe and identify disparities in community food environments. She also is a past recipient of a Fulbright fellowship which supported research on food and nutrition policy in Brazil.
Leah earned her Master of Public Health from the University of California, Berkeley, and her bachelor's degree in Nutrition from the University of Texas at Austin. She lives in Chicago with her husband and son.
<< Back to Our Staff