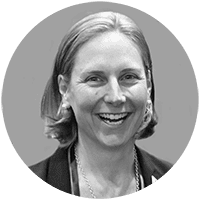 Katherine (Kate) Hohman
DrPH, MPH
Associate Director of Public Health Practice
Kate Hohman, DrPH, MPH, is an Associate Director of Public Health Practice at NACDD. She is focused on advancing the Association's work in the areas of chronic disease surveillance and evaluation. Prior to this role, she was a Surveillance and Informatics Epidemiologist at NACDD working on modernizing public health chronic disease surveillance using electronic health records.
Prior to joining NACDD, Kate had 11 years of tenure with the YMCA of the USA, most recently serving as the Director of Individual & Family Research Practice. In this role she directed data, analytic, and research activities for the practice area, encompassing social and emotional learning in youth to health outcomes in adults. This work involved leveraging statistical analyses to understand key factors in chronic disease program effectiveness, establishing self-service data visualization and aggregated reporting tools for hundreds of stakeholders, advancing interoperability between the Y's data system and external EHRs for bi-directional communications, and bolstering the Y's academic research contributions.
Prior to the Y, Kate served as a project manager at the Department of Population Medicine (DPM), a research and teaching partnership between Harvard Pilgrim Health Care and Harvard Medical School, supporting vaccine safety, asthma control, and childhood obesity research.
Kate earned a BS (Biology) from the George Washington University, an MPH (Epidemiology/Biostatistics) from Boston University, and a doctorate in Public Health (Heath Policy) from the Milken Institute School of Public Health at the George Washington University.
She lives in Narragansett, R.I., with her husband and daughter.
<< Back to Our Staff