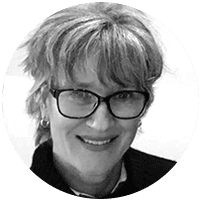 Joann Donnelly (she/her) is a Public Health Consultant working on the Building Resilient Inclusive Communities (BRIC) program initiative. In this role, she provides strategic, technical, and training support to 10 states in the implementation of strategies that improve nutrition security, access to safe physical activity, and social connectedness through a health equity lens.
Prior to joining NACDD, Joann spent the bulk of her career working in large YMCAs in Memphis, Houston, Boston, and New York, as well as serving as a state-level technical advisor to YMCAs in New York and Massachusetts, and as a national strategy advisor to YMCA of the USA. With a background in exercise, she has had the opportunity to work in multiple areas of health, wellness, disease prevention, disease management, as well as policy-systems and environmental work for the ACHIEVE initiative and as part of a REACH demonstration project.
Joann has bachelor's and master's degrees in Psychology and is a certified Life and Executive Coach and SCRUM Project Manager; national trainer in motivational interviewing, listening, and group facilitation skills; a Diabetes Prevention Coach and Trainer; and has overseen cancer survivorship, arthritis, and youth obesity interventions, the latter of which was for the MEND Foundation.
Joann is a single parent to three teenagers and enjoys exercise, podcasts, and good conversations.
<< Back to Our Consultants