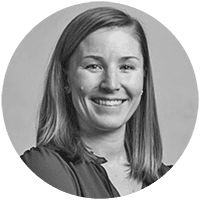 Heidi Milby
MPH
Associate Director, Center for Advancing Healthy Communities
Heidi Milby received a bachelor's degree in dietetics from the University of Georgia and a master of public health degree from Indiana University.
She started her career in education as a bilingual elementary school teacher in Houston Independent School District and prior to coming to NACDD, Heidi served as the Director of Program and Field at Action for Healthy Kids. In this role, Heidi was responsible for the organization's programmatic efforts to support school districts, schools, and families in their efforts to improve policies, systems and environments that fostered student physical and mental wellbeing. At NACDD, Heidi leads efforts related to school health and supports NACDD's Arthritis and Work@Health portfolios.
Heidi currently lives in Chicago, Illinois with her husband and two daughters. In her free time, Heidi enjoys exercising, reading, traveling, being outdoors, and spending time with family and friends.
<< Back to Our Staff