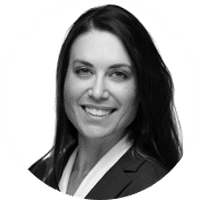 Catherine McCann
PhD, MSPH
Catherine McCann has more than 15 years of experience in the field of chronic disease prevention and policy at the state and national levels. She specializes in strategic planning, program development, evaluation, leadership and policy planning, partnership building and maintenance, and assisting organizations with grant-writing.
Catherine provides consulting services for the National Association of Chronic Disease Directors, where she has served in numerous roles: supporting State Health Department Chronic Disease Units' efforts to scale and sustain the National Diabetes Prevention Program, developing NACDD'S partnerships with Department of Defense stakeholders to enhance military service members' readiness and resiliency, and working with states and health intelligence partnerships to increase colorectal cancer screening.
She began her career in public health at the Florida Department of Health where she planned, implemented, and evaluated population-based interventions for the prevention and control of non-communicable diseases and grant development and management.
Catherine received her doctorate in Public Health with a specialization in Epidemiology. Her researched focused on the social and economic predictors of pediatric metabolic syndrome. She has served as an adjunct faculty member for the Master's Public Health Program & Department of Geography at the Florida State University, where she taught graduate and undergraduate Medical Geography. Catherine lives with her husband in Orlando, Fla. and enjoys growing food in her urban garden beds, hiking, camping, yoga, and trying her hand at gourmet cooking with her husband assuming the precarious and adventurous role of taste tester and sous chef.
<< Back to Our Consultants