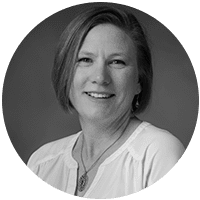 Addey Rascon is a public health consultant for Cancer programs at NACDD. Prior to joining NACDD, she expanded her breadth and depth in cancer prevention and control by leading the National Breast and Cervical Cancer Early Detection Program and Comprehensive Cancer Control Programs for the Arizona Department of Health Services. In this role, she utilized evidence-based interventions to expand screening to low-income and underinsured women across the state.
Addey also has deep knowledge in the National Diabetes Prevention Program, having worked in various nonprofit, local, and state government and national organizations for the past 10 years, where she expanded the NDPP and worked toward sustainment and awareness to increase enrollment.
Addey serves as a national trainer for the NDPP and is a 2021 recipient of the NACDD Chronic Disease Innovator Award, where she and her team modernized data collection associated with Arizona's cancer prevention programs.
Addey holds a Bachelor of Science in Public Health and is a Certified Health Education Specialist. She lives in Phoenix with her husband and three children. She enjoys being surrounded by family and friends, gardening, traveling, and delicious food!
<< Back to Our Consultants