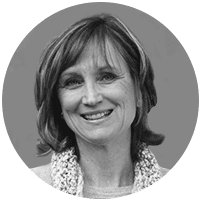 Sharon Nelson, MPH
Senior Program Manager
Sharon Nelson is the Senior Program Manager with the National Hypertension Control Roundtable (NHCR). In this position, she serves as the lead staff person for the NHCR, tasked with guiding its strategy and transition from the formative founding phase to an established active roundtable.
Prior to joining NACDD in December 2020, Sharon was a Program Initiatives Manager with the American Heart Association where she worked with national, state, and local partners to support and implement the priorities of Million Hearts® 2022.
Sharon has 20 years of experience in public health with community, state, and national organizations. Her efforts have focused on chronic disease prevention and management, including health promotion and education, creating environments that support healthy living and linking clinical interventions with community resources.
She received her MPH in Community Health Education and from the University of Wisconsin-La Crosse and her BS in Physical Education and Health from the University of Wisconsin-Whitewater.