Chronic Disease Directors Applaud Announcement of Dr. Karen Hacker as Head of CDC's National Center for Chronic Disease Prevention and Health Promotion
FOR IMMEDIATE RELEASE
CONTACT: Paige Rohe, prohe@chronicdisease.org, 404-924-8295
ATLANTA (May 24, 2019) Speaking on behalf of Chronic Disease Directors in every U.S. state and territory, and on behalf of the Board of Directors of the National Association of Chronic Disease Directors (NACDD), NACDD CEO John W. Robitscher, MPH, applauds CDC's announcement that Dr. Karen Hacker will lead the National Center for Chronic Disease Prevention and Health Promotion. 
"Dr. Hacker's experience within local government as a county health director and her expertise leading the research organization the Institute for Community Health will be valuable as she helps to lead national efforts in chronic disease prevention," said Robitscher. "We look forward to assisting her as she develops and implements her vision to reduce the burden of chronic diseases, which are the leading cause of preventable mortality and disability in the United States."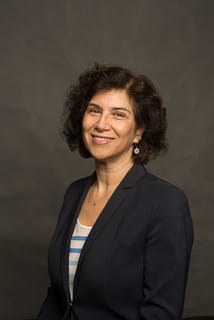 Prior to her new role at CDC, Dr. Hacker was the Director of the Allegheny County Health Department in Pennsylvania. Before this, she served as Executive Director of the Institute for Community Health, within the Cambridge Health Alliance. Dr. Hacker earned her undergraduate degree from Yale University, her MD from Northwestern University, and her MPH from Boston University. She has extensive experience working with diverse populations as a public health leader, healthcare administrator, primary care physician, and community-based participatory researcher.
Throughout her career, Dr. Hacker has worked with community partners to catalyze change in both practice and research environments. She previously served as interim Chief Public Health Officer for the City of Cambridge and as the Division Director for Child and Adolescent Health at the Boston Public Health Commission.
Dr. Hacker's research has been responsive to community needs, with interests focused on adolescent risk and resiliency, child mental health, and the social determinants of immigrant health. She has led efforts to incorporate behavioral health screening into pediatric primary care, working with communities on issues of substance abuse and overdose prevention and youth suicide. More recently, she has been involved in the evaluation of the transformation of safety net institutions into accountable care organizations.
"With Dr. Hacker's experience in Allegheny County addressing the social determinants of health, I look forward to future collaborations with the Center in which we encourage states to integrate these efforts into our chronic disease work," said Dr. Gabriel Kaplan, NACDD Board President.
***
The National Association of Chronic Disease Directors
Promoting Health. Preventing Disease.
The National Association of Chronic Disease Directors (NACDD) and its more than 7,000 members seek to strengthen state-based leadership and expertise for chronic disease prevention and control in states and nationally. Established in 1988, in partnership with the U.S. Centers for Disease Control and Prevention, NACDD is the only membership association of its kind to serve and represent every chronic disease division in all states and U.S. territories. For more information, visit chronicdisease.org.