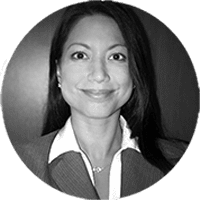 Tamara Demko, DrPH, JD, MPH
Diabetes
Dr. Tamara Demko has 20 years of experience in public health and healthcare that spans the private, public, and government sectors. She works as a Public Health Consultant and Publications Specialist with NACDD.
Tamara has worked extensively in translational research consulting, management, strategy, policy, and advocacy in collaboration with diverse local, state, and national stakeholders to make a difference in public health. She previously served as the Assistant Deputy Secretary for Health at the Florida Department of Health, working with nine public health divisions that included chronic disease, overseeing the Office of Minority Health, and fulfilling the prior statutory role of Florida's Officer of Women's Health Strategy. She also served as the Chief of Staff for the Agency for Persons with Disabilities and as the Executive Director of the Governor's Task Force on Autism Spectrum Disorders. In addition, she has served as a senior health policy and legal affair advisor during gubernatorial transitions and with the Executive Office of the Governor, and previously lobbied on behalf of the State of Florida in various roles.
Tamara has practiced as an attorney in health law and serves as an adjunct faculty instructor and public speaker on the nexus of public health, politics, law, and medicine.
Tamara earned a BS in psychology, having completed premedical requisites, from the University of Florida, a JD from Harvard Law School, and an MPH in public health administration with a certificate in health policy and programs from the University of South Florida. She also earned a DrPH from the University of North Carolina at Chapel Hill, where she focused dissertation work on state public health legislation and policy. Tamara is also a registered nurse.
Tamara holds a personal passion for diabetes, which significantly impacted her mother, and hopes to help build healthy families now and in future generations through diabetes prevention. Tamara and her family live in South Florida.