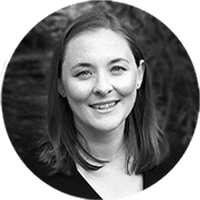 Sarah Brokaw, MPH
Diabetes
Sarah Brokaw (she/her) has been a Public Health Consultant for the Diabetes Portfolio at NACDD since 2018. Her experience has centered on partner engagement and implementation of evidence-based programs to create healthy communities. She is focused on increasing access to the National Diabetes Prevention Program and diabetes self-management education and support services.
Previously, Sarah managed chronic disease prevention and health promotion programs for eight years at the Montana Department of Public Health and Human Services. She also enjoyed assisting with public health and scientific research in the academic setting during her training.
Sarah earned a Bachelor of Science from St. Lawrence University and a Master of Public Health from the University of Michigan School of Public Health. She holds a certificate in public health management from the University of Washington School of Public Health.
Sarah resides in Auburn, New York, with her husband, son, daughter, and dog. She enjoys exploring and being in nature through travels, trails, and skis.