Contact MENDS
The MENDS team consists of staff  and consultants from NACDD, University of Massachusetts Lowell, Commonwealth Informatics, Harvard Medical School's Department of Population Medicine and Public Health Informatics Institute. Team member contact information and roles/responsibilities are listed below, though this list is not completely exhaustive. Connect with Kate Hohman for general inquiries.
National Association of Chronic Disease Directors

Miriam Patanian, mpatanian_ic@chronicdisease.org
Role/Responsibility: NACDD lead for surveillance projects, interface with funders and partners.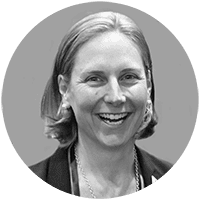 Kate Hohman, khohman@chronicdisease.org
Role/Responsibility: MENDS NACDD project lead. Her work is focused on modernizing public health chronic disease surveillance using electronic health records.

Amanda Martinez, amartinez_ic@chronicdisease.org
Role/Responsibility: General MENDS support, project coordination, program planning and monitoring in state health departments.
Commonwealth Informatics
Role/Responsibility: Informatics Vendor. Design, implement, validation and ongoing support for ESP, PopMedNet and RiskScape software systems.

Bob Zambarano, rzambarano@commoninf.com
Public Health Informatics Institute
Role/Responsibility: Epidemiology, informatics, distributed network infrastructure and governance, EHR-based chronic disease surveillance methods. Provide informatics expertise in the design, planning, and implementation of the MENDS project.