Return to the homepage of the Cardiovascular Health program
GIS TRAINING NEWS | GIS EVENTS | GIS RESOURCES | GIS WEBINARS AND PRESENTATIONS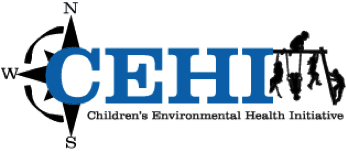 GIS Trainings
For more information about current and future GIS Capacity Building training opportunities, click here.
Please note: All training opportunities will be offered virtually until further notice.
Trainings are focused on developing practical mapping, analysis, and GIS skills. Additional trainings will be announced on this page and via the GIS Network. To join the GIS Network, please email Jason Brown (jbrown_ic @ chronicdisease.org).
Virtual GIS Training for State and Local Health Department Staff (ongoing)
The Children's Environmental Health Initiative (CEHI) at the University of Notre Dame offers an array of GIS training opportunities for state and local health department staff from September 2020-July 2021.
Training includes didactic sessions, hands on exercises, access to GIS experts, and the completion of map projects.
One-week Webinars
2021 Spring Webinar 1: Introduction to ArcGIS Pro and ArcGIS Online*
2021 Spring Webinar 2: Understanding geographic access through proximity-based analyses**
2021 Spring Webinar 3: Polishing your maps with cartographic best practices
Short Courses (4-6 weeks)
Using the Rate Stabilizing Tool (RST), January-February 2021
Standard Course 5 (months)
Using GIS to address Chronic Disease Priorities in State Health Departments, February-July 2021
State Health Department GIS Training (Past)
State Health Departments from Connecticut, Louisiana, Rhode Island and Utah participated in the 2019-2020 GIS State Training for the Surveillance of Heart Disease, Stroke and other Chronic Conditions a series of virtual and in-person trainings at Rice University in Houston, Texas.
Events
View the posters presented on the GIS Capacity Building project at the NACDD Virtual Public Health Showcase on January 8, 2020 in Atlanta, Georgia.
Resources
GIS Hallmarks: Building a Culture of GIS in Your Health Department
Working with the Chronic Disease Directors, the guidance team members from CDC, NACDD, and CEHI developed a set of GIS Hallmarks that describe the components needed to support the integration of GIS into daily operations within the health department.
The GIS Hallmarks, endorsed by NACDD's Cardiovascular Health Council, address a variety of GIS capacity issues that fall within the purview of Chronic Disease Directors and their colleagues in leadership positions, such as:
developing a GIS-savvy workforce,
using GIS to improve partnerships and relationships,
using GIS to address health equity and social determinants of health, and
providing financial and administrative resources to support the use of GIS with chronic disease prevention and health promotion programs.
View printable slides about the GIS Hallmarks that were presented at the NACDD Virtual Public Health Showcase in January 2020. View the complete GIS Hallmarks here.
Diabetes Prevention Program Site List Updated and Geocoded (Spring 2019)
The Division of Diabetes Translation has updated and geocoded their list of recognized Diabetes Prevention Programs. Access the list.
Publish Your GIS Work in Preventing Chronic Disease!
NACDD has developed a template with practical information to assist state and local health department GIS users in gathering and organizing information they need to prepare GIS Snapshots for this peer-reviewed journal. View published GIS Snapshots.
Webinars and Presentations
You Need a Map to Get There: Maps for Chronic Disease Programs and Policies
View slides and materials from the GIS workshop for chronic disease directors at the 2017 NACDD Chronic Disease Academy in St. Louis, Mo.
GIS Network Peer Exchange Webinar (June 2017)
This CDC/NACDD webinar featured a State Health Improvement Partnership (Cate Bosserman, MN), another that demonstrates the use of maps to enhance cancer screening (James Kelley, MS), and a third that highlights Diabetes Prevention Programs (Dorota Carpenedo, MT). View the recording.
Top Tips for Beautiful, Informative Maps Webinar (April 2017)
This CDC/NACDD webinar includes a presentation on how to create clear, easy-to-read and effective GIS maps.
Webinar recording
Webinar slides
Handout: Cartographic Guidelines for Public Health
Handout: Step by Step Guide
Data Visualization Webinar (January 2017)
NACDD and CDC hosted this 1305/1422 Epidemiology and Surveillance and GIS Network webinar on data visualization featuring presentations by Booker Daniels and Linda Scheib from CDC's Division for Heart Disease and Stroke Prevention on effective data visualization strategies and the CDC GIS widget for the Interactive Atlas of Heart Disease and Stroke.
Webinar recording
Booker Daniels presentation slides
Linda Schieb presentation slides
Handout: Infographics at CDC: A Standards Guide
Handout: Creative Brief template
Publications
Miranda ML, Casper M, Tootoo J, Schieb L. Putting Chronic Disease on the Map: Building GIS Capacity in State and Local Health Departments. Prev Chronic Dis 2013;10:120321. DOI: http://dx.doi.org/10.5888/pcd10.120321
Brissette I, Casper M, Huston SL, Jordan M, Karns B, Kippes C, et al. Application of Geographic Information Systems to Address Chronic Disease Priorities: Experiences in State and Local Health Departments. Prev Chronic Dis 2019;16:180674. DOI: https://doi.org/10.5888/ pcd16.180674. https://www.ncbi.nlm.nih.gov/pmc/articles/PMC6549438/
Quick H, Tootoo J, Li R, Vaughan AS, Schieb L, Casper M, et al. The Rate Stabilizing Tool: Generating Stable Local-Level Measures of Chronic Disease. Prev Chronic Dis 2019;16:180442. DOI: https://doi.org/ 10.5888/pcd16.180442. https://www.ncbi.nlm.nih.gov/pmc/articles/PMC6464039/