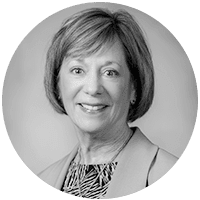 Barb Park, RDH, MPH
Oral Health
Barbara Park has more than 30 years of experience in public health, working in oral health, chronic disease prevention, and health promotion at the local, state, and national level. At the National Association of Chronic Disease Directors, Barbara consults with State Health Departments on diabetes prevention and control strategies, as well as evidence-based interventions for reducing the risks of chronic disease.
She also is the project lead for linking oral health and chronic disease through innovative medical-dental integration strategies. Prior to joining NACDD in 2016, Barbara served for 22 years in various leadership capacities for the Centers for Disease Control and Prevention (NCCDPHP) with the National Center for Chronic Disease Prevention and Health Promotion.
During her tenure at CDC, Barbara worked on a variety of assignments within NCCDPHP, and also served as the Chief of the Program Implementation Branch in the Division of Diabetes Translation, where she participated in the development of several collaborative funding opportunity announcements.
Barbara began her career in public health in 1985 at the DuPage County Health Department in Wheaton, Ill. She worked as a community dental hygienist serving clients in WIC, MCH, and immunization clinics by providing oral health education services within the community and by designing oral health outreach and referral programs for low income individuals. Barbara practiced clinical dental hygiene for 10 years in diverse practice settings and was an assistant clinical professor at the Loyola University School of Dentistry from 1983 to 1985.
Barbara is a registered dental hygienist and holds a Master of Public Health degree. She lives in Loudon, Tenn., with her husband of 36 years and enjoys bragging about their daughter Jaimee, who lives in Asheville, NC. In her spare time, she enjoys golfing, boating, and cooking. Her culinary specialties include a variety of soups, stews, and canned pickled beets, as well as assorted relishes and jams.