Earlier this month, health promotion and disease prevention experts from across the United States announced to Congress the launch of Active People, Healthy NationSM, the Centers for Disease Control and Prevention's new initiative to help 27 million Americans become more physically active by 2027.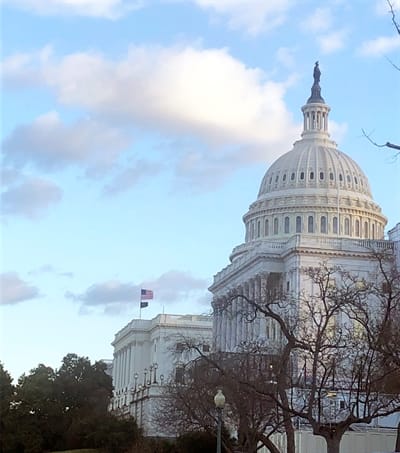 Led by CDC's Division of Physical Activity, Nutrition, and Obesity, the Active People, Healthy Nation program offers evidence-based tools and resources to help individuals and communities get more physical activity to promote their well-being as well as reduce rising healthcare costs. 
The National Association of Chronic Disease Directors is a proud national partner of Active People, Healthy Nation, alongside SmartGrowth USA, YMCA of the USA, America Walks, the League of American Bicyclists, and other national groups.
NACDD CEO John W. Robitscher and other senior staff attended the launch of the initiative on behalf of NACDD Members, who work in every U.S. state and territory to reduce the national burden of chronic disease.
"Physical activity rates are increasing," says Dr. Ruth Petersen, Director of the DNPAO, "but Americans still do not get the recommended amount."
Dr. Petersen shared additional CDC data that only one in five adults and one in four high school students are meeting the physical activity guidelines for aerobic and muscle strengthening activities. Yet research shows that many of the leading causes of death and disability in the United States can be linked to a lack of exercise, including diabetes, heart attack, and stroke, and even some cancers.
People with disabilities and communities of color, especially, are threatened by diseases of inactivity, often due to a lack of safe and accessible venues to participate in exercise.
But, as Dr. Petersen noted, changes to the built environment and a focus on equitable an inclusive access can help to address these and other health disparities.
"Physical activity saves lives," Dr. Petersen urged the audience of congressional staffers, national partners, and public officials.
U.S. Surgeon General Dr. Jerome Adams shared with the group that he personally is at risk for diabetes and hypertension, but understands that even as Surgeon General, it can be a challenge to take care of his health.
"Knowledge is essential, but not sufficient to create change," Dr. Adams noted. "The choices we make are dependent on the choices we have in front of us."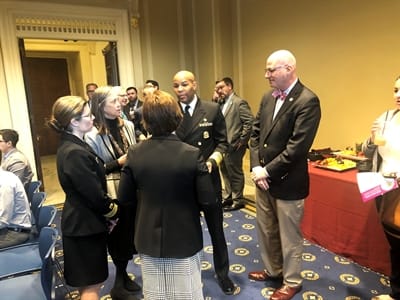 "You don't have to have a gym membership to receive the benefits of physical activity," Dr. Adams said. "It can be as easy as taking the stairs, or choosing the farthest parking space at the grocery store," he said.
The website https://health.gov/moveyourway/ offers a variety of practical suggestions for individuals that can be adapted to any busy schedule or fitness or ability level.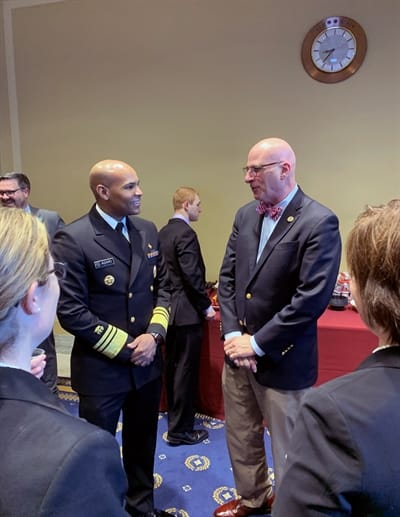 Dr. Petersen and Dr. Adams both encouraged the audience to spread the word about Active People, Healthy Nation and to help facilitate its broad adoption. Dr. Petersen, especially, noted the unique role State Health Department staff can play in Active People, Healthy Nation.
"State Health Departments are key partners in this effort," she said. "They have the relationships not only across government areas, such as departments of transportation, but they also have deep connections within local communities and among healthcare providers," she said.
To learn more about Active People, Healthy Nation, visit: https://www.cdc.gov/physicalactivity/activepeoplehealthynation/index.html
To learn more about NACDD's work building healthy communities, visit: https://chronicdisease.org/page/HealthyCommunitiesPrograms