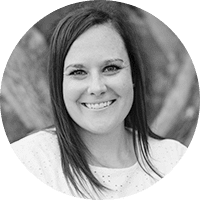 Linnea Fletcher, MPH, MPA, CHES
Utah, At Large Director
Linnea Fletcher currently serves as the Program Manager for the Healthy Environments Active Living (HEAL) Program at the Utah Department of Health. The HEAL Program aims to reduce the incidence of diabetes, heart disease, and stroke by targeting risk factors including reducing obesity, increasing physical activity and nutritious food consumption, and improving diabetes and hypertension control. Over the past two years, Linnea has focused efforts on finding connections with chronic diseases and social determinants of health (SDOH), incorporating SDOH and health equity into the program's efforts and work.
Linnea received a bachelor's degree in public health from BYU-Idaho and a Master of Public Health and Master of Public Administration from the University of Utah. Linnea has a variety of experience from working at the American Red Cross as an instructor and coordinator of emergency preparedness and disaster recovery, working as an Environmental Health Scientist with the Utah Department of Agriculture and Food, and teaching students about public health policy and law as an adjunct professor at Brigham Young University and Utah Valley University.
Linnea has served in a variety of roles at the state and local level on tobacco prevention and control efforts, including coordinating the statewide anti-tobacco youth coalitions, revising the youth cessation curriculum for the Ending Nicotine Dependence program for the state, and working with local leaders to pass Tobacco 21.
When Linnea isn't busy working on public health initiatives and grading papers, she loves to ride her bicycle on the amazing bike trails in Utah, bake cakes for family and friends, travel, and spend time with her nieces and nephews.