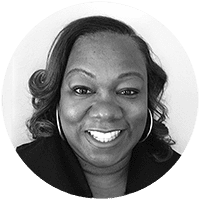 Kimberly Spriggs Wicker, MBA
Associate Director of Finance
Kimberly Spriggs Wicker has more than 25 years of experience in accounting and financial management and has worked for both nonprofit and corporate organizations.
Prior to working at NACDD, Kimberly served as a Consultant Reviewer conducting fiscal compliance reviews of grants in support of the U.S. Department of Health and Human Services (HHS), the Health Resources & Services Administration (HRSA), Bureau of Primary Health Care (BPHC) and HIV/Aids Bureau (HAB). Prior to her consulting role, Kimberly served as a Fiscal Compliance Monitor Team Lead for DLH Corp., conducting compliance monitoring reviews on behalf of HHS' Office of Head Start. During her career, she also served as the Chief Financial and Operations Officer for Paul Public Charter School in Washington, DC.
Kimberly's responsibilities at NACDD include supervising and directing the operational and compliance functions of the Grants and Contracts team and working collaboratively with the Programs team.
Kimberly received her Bachelor of Business Administration in Accounting from the University of the District of Columbia and a Master of Business Administration from the University of Maryland Global Campus. She holds an Executive Certificate in Non-Profit Management from Georgetown University, and she is currently a candidate for CPA licensure.
Kimberly is a member of the American Evaluation Association (AEA), the Georgia Society of CPAs (GSCPA), the Healthcare Financial Management Association (HFMA), the National Grants Management Association (NGMA), and the Society of Human Resource Management (SHRM).
Kimberly resides in McDonough, Ga., with her husband Russell. They have two children.