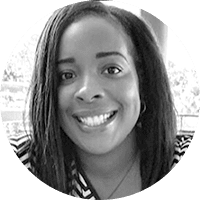 Jennifer Sousa, MPH, BS
Florida, At Large Director
Jennifer Sousa has been part of the public health arena since 2009. She has a bachelor's degree in biological science and a Master of Public Health degree, both from Florida State University. Jennifer has been able to utilize her science background and knowledge to work in a variety of public health programs and initiatives in a number of settings. She has worked in maternal and child health in rural Florida, long-term care Medicaid, local efforts in primary, mental, and dental healthcare services for low-income and indigent populations, emergency medicine services management, FQHC collaborations and funding, chronic disease prevention and management through CDC funded projects, as well as statewide public health quality assurance and improvement initiatives.
Jennifer most recently has been involved in strategic planning in the development of the State of Florida's next iteration of the Agency Strategic Plan as well as contributing to COVID-19 response efforts — focused on health awareness, access, and education for chronic disease high risk populations impacted by COVID-19.
Outside of the public health arena, Jennifer volunteers throughout the Leon County community and serves on the engagement team on the Florida State University School (Florida High) PTSA Board.
Not only does Jennifer have many years of program management and provider relations experience, but she also has a high level of operations and administration management skills in the public health sector including contract management, budget development and reconciliations, performance improvement and quality assurance and improvement, as well as human resources and staff leadership.