Mental and Behavioral Resources for Service Members and Their Families
Once Service members overcome their hesitation to pursue support the resources in this section can help them locate the services they need. Many of the resources are confidential, which can relieve concerns about potential military career implications.
Crisis Support & Suicide Prevention Support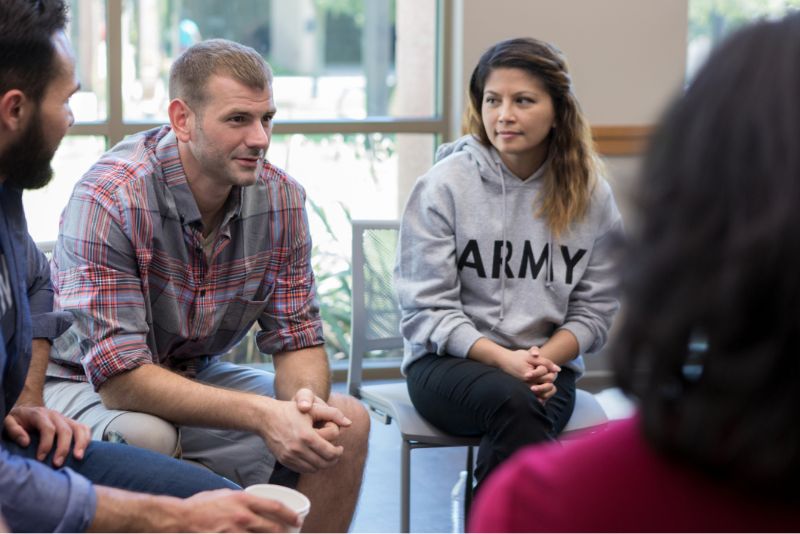 The Military Crisis Line connects a person in need to a trained counselor with a single phone call or click of a mouse. This confidential, immediate help is available 24/7 at no cost to Active Duty, Guard, and Reserve members, and their families and friends even if they are not registered with VA or enrolled in VA health care. In the United States:
The National Suicide Prevention Lifeline Number (800-273-8255) is a national network of local crisis centers that provides free and confidential emotional support to people in suicidal crisis or emotional distress 24 hours a day, 7 days a week.
Mental Health Treatment Locators
SAMHSA'S Behavioral Health Treatment Services Locator is an easy-to-use tool that helps individuals locate state-licensed providers who specialize in treating substance use disorders, addiction, and mental illness. It also provides in-depth information on treatment options, paying for treatment, understanding addiction, and understanding mental health.
Find a free licensed provider through the Give An Hour® national network of volunteer professionals. Since 2005, Give an Hour® has focused on providing free mental health care to Active Duty, National Guard, and Reserve Service members, Veterans, and their families.
National Child Traumatic Stress Initiative (NCTSI)
SAMHSA's National Child Traumatic Stress Initiative (NCTSI) works to raise awareness of the impact of trauma and offers treatment and services for children and families who have experienced traumatic events. Children of Military and Veteran families may experience unique challenges related to military life and culture. The NCTSI offers specialized resources for Military and Veteran Families, health professionals and other systems who care for them.
NCTSI offers a searchable directory of mental health care providers in their network who offer evidenced based trauma treatment. Additionally, they have a searchable resource page that can be searched by trauma type, language, audience and resource type.
Psych Hub Educational Videos
Psych Hub offers over 500 free short videos on mental health, substance use, and suicide prevention topics. These videos are created for anyone who wants to learn more about mental health symptoms, diagnoses, and treatments for themselves or a loved one.
Mental Health and Tobacco Use
Adults with mental illness or substance use disorders smoke cigarettes more than adults without these disorders. The Substance Abuse and Mental Health Services Administration's National Survey on Drug Use and Health (NSDUH) defines mental illness as any diagnosable mental, behavioral, or emotional disorder and defines substance use disorder as dependence or abuse of alcohol or illicit drugs.
Approximately 1 in 4 (or 25%) adults in the U.S. have some form of mental illness or substance use disorder, and these adults consume almost 40% of all cigarettes smoked by adults. SAMHSA has put together a brochure to encourage tobacco cessation while in treatment.
The National Council for Behavioral Health, a unifying voice of America's health care organizations that deliver mental health and addictions treatment and services, has numerous resources to help address tobacco product use for people with mental illness and other addictions.