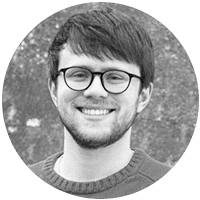 Zachary Harris
Public Policy Coordinator
As the Public Policy Coordinator, Zachary Harris supports policy research and analysis and contributes to written policy products. He also tracks state legislation and other policy developments that affect Chronic Disease Directors.
Zachary has more than three years of experience in public policy areas including economic revitalization, food insecurity, and environmental protection. He also has engaged with community stakeholders to ensure that competing interests were represented throughout the policy development process.
Prior to joining NACDD, Zachary interned with the U.S. House of Representatives and a Virginia House of Delegates campaign. He also worked as a contractor with the U.S. Department of Agriculture and as a legislative aid with the Loudoun County Board of Supervisors.
Zachary graduated from James Madison University with a bachelor's degree in Public Policy and Administration in 2019. He also holds a master's degree in Public Policy from George Mason University.
<< Back to Our Staff