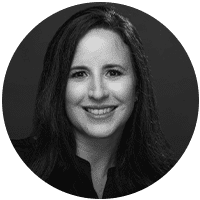 Yaniré Estrada Del Campo
PhD, MPH
Yaniré Estrada del Campo is dedicated to improving the health of communities through prevention strategies and health promotion programs for communities at risk of chronic disease.
As a consultant for NACDD, she works on building and sustaining a non-communicable disease collaborative within Puerto Rico and the Island Jurisdictions. Before joining NACDD, Yaniré conducted research and evaluation projects at the Centers for Health Promotion and Disease Prevention of the University of North Carolina at Chapel Hill. Her projects ranged from the evaluation of sustainable agricultural interventions to research on the dietary determinants of cardiometabolic risk among Puerto Ricans.
She also worked as Project Director for a nutritional intervention for mothers and children living in rural Honduras. Earlier in her career, she served as Project Director for the Center for Sociomedical Evaluation and Research of the University of Puerto Rico, implementing a CDC grant for Emergency Management Preparedness. Yaniré also has served as a lecturer for the University of Puerto Rico at Rio Piedras and the Pontifical Catholic University of Puerto Rico.
Yaniré holds a PhD and a Master of Public Health in Nutrition from the University of North Carolina at Chapel Hill. She lives in Puerto Rico and loves spending time at the beach.
<< Back to Our Consultants