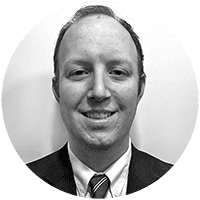 Timothy Edwards-Ferrel
Member Outreach Manager
Timothy Edwards-Ferrel joins NACDD after many years with the Society for Vascular Ultrasound (SVU) in various positions, most recently as the Manager of Membership, Marketing & Communications. During his time with SVU, Timothy oversaw a membership program that reached record highs in 2019 and 2020. He also helped produce the society's 2020 Virtual Conference, which was the most attended conference in SVU history. He is excited to use his knowledge and expertise to serve NACDD's members.
Prior to working with associations and nonprofits, Timothy spent three years working in Minor League Baseball in Md., S.C., and Texas.
Timothy graduated from the University of South Carolina in 2012 with a bachelor's degree in sport and entertainment management. A native of Potomac, Md., Timothy currently resides in Frederick, Md., with his wife Allison, their dogs Guinness and Daisy, and their cat Maisel. In his spare time, you can find Timothy playing basketball, hiking in the Appalachian Mountains, or cheering on the South Carolina Gamecocks.
<< Back to Our Staff