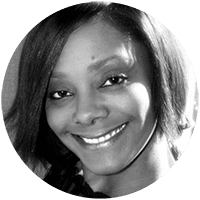 Sy Scott
Sr. Program Coordinator
Sybrina (Sy) Scott is a Senior Project Coordinator with NACDD's Project Management Office.
Sy brings more than 15 years of project support experience and has worked in various industries including search firms, information technology, and entertainment.
Being an Atlanta native, Sy loves the Dream, Braves, Hawks, and Falcons sports teams. She attended Tennessee State University and majored in communications before obtaining her bachelor's degree in interdisciplinary professional studies at Colorado State University.
Sy enjoys attending concerts, cooking, a good read, and playing Scrabble. She believes in giving back to the community and is very active in her sorority. She supports her husband Hugh with the Hugh Scott Annual Oscar Party and Cancer Fundraiser to help fund a cure for cancer. Sy is a mom of two, both students at Georgia State University, and has enjoyed watching them grow into young adults.
<< Back to Our Staff