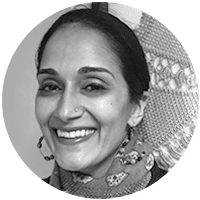 Shalu Kaur Garcha
MHA
Senior Program Manager, Center for Advancing Healthy Communities
Shalu Kaur Garcha has more than 20 years of experience leading large-scale strategic and improvement projects across multiple health care sectors.
Most recently Shalu was a Performance Improvement Coach for Atrium Health with the pediatric service line. She partnered with pediatric faculty, residents, and multi-disciplinary teams to lead improvement initiatives. Shalu led teams with notable improvement in blood pressure management and overall improvement in care for patients with cystic fibrosis, trachvent, asthma, and kidney disease prevention.
As Director of Clinical Transformation for Trinity Health's Provider Network Organization, Shalu led multidisciplinary a design team of industry thought partners and a community of front-line clinicians, care teams, and patients to create care delivery models and change packages to be spread across the national system in alignment with population health and value-based care strategies. She led Trinity Health's national Ambulatory Care Collaborative that included 29 networks in 22 states to socialize and spread these advance care elements.
Prior to Trinity Health, she was the Manager of Quality Improvement at the Primary Care Coalition in Silver Spring, Maryland. She led quality improvement initiatives for eight contracted community health centers and outreach programs.
Shalu started her career at Kaiser Permanente (KP) a world-renowned integrated care delivery system focused on improving population health. At KP, she had the opportunity to lead a diverse staff as the Assistant Administrator for Primary Care Services for Kaiser Permanente Southern California. Additionally, she completed a competitive two-year postgraduate fellowship at KP Northern California.
Shalu is originally from Detroit and currently resides in Charlotte, North Carolina, with her husband.
<< Back to Our Staff