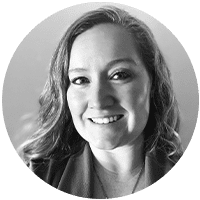 Kristin Nelson-Garcia
MA
Senior Program Manager, Center for Public Health Leadership
As a Senior Program Manger, Kristin Nelson-Garcia will be responsible for providing programmatic oversight to a team of consultants and staff working across multiple programs addressing professional development, organizational capacity building, and quality improvement within the NACDD Center for Public Health Leadership.
Kristin has a decade of public health experience in a wide variety of topics including health equity, maternal and infant health, emergency preparedness, employee wellness, and chronic disease prevention with a focus on cardiovascular health, physical activity, and nutrition. She has managed several multi-site public health initiatives across Michigan around training, education, and program evaluation and has managed a team of consultants providing workforce development workshops and trainings centered on systems change and health equity.
Prior to joining NACDD, Kristin worked at the Michigan Department of Health and Human Services and at the Michigan Public Health Institute Center for Health Equity Practice. She also served on the Michigan Farm to Early Care and Education advisory committee to help center committee activities around health equity, and she continues to engage in food systems work as opportunities arise.
Kristin earned her master's degree in health and risk communication from Michigan State University and is trained in Technology of Participation facilitation methods and strategic planning.
<< Back to Our Staff