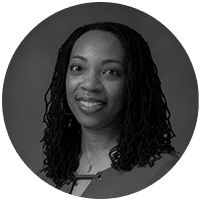 Kimberly Miller
MPH
Evaluator
Kimberly Miller is an Evaluator for the National Association of Chronic Disease Directors (NACDD). She is responsible for managing the analysis of quantitative and qualitative data and development of analytical solutions to enhance availability and use of monitoring and evaluation data collected for various projects and programs across NACDD.
During the past 10 years, Kimberly has worked in both the public and private sectors. She worked in various data-oriented positions to identify best practices, create innovative approaches to business solutions, and identify community specific strategies to improve the health of the community.
Kimberly holds a Master of Public Health from the University of Alabama at Birmingham and a Bachelor of Arts from Spelman College. In her spare time, Kimberly enjoys spending time with her family and friends, snowboarding, and trying new restaurants.
<< Back to Our Staff