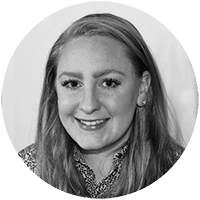 Katherine (Katie) Cacal
MPH
Sr. Communications Specialist
Katherine (Katie) Cacal, MPH, is a Senior Communications Specialist at NACDD. Prior to NACDD, she was a Health Policy Analyst for the Medicaid Innovation, Research and Development team at the Maryland Department of Health. Katie was responsible for managing high priority Medicaid special projects and conducting policy review. Her team led the NACDD funded Maryland Medicaid and National Diabetes Prevention Program (National DPP) demonstration, to test implementation of a delivery model for the National DPP lifestyle change program in Medicaid managed care organizations. The success of this project led to coverage for the National DPP lifestyle change program for Maryland Medicaid HealthChoice enrollees.
In her previous role at the National Association of County and City Health Officials, Katie led nationwide efforts to scale and sustain the National DPP through implementation of a community of practice for local health departments and community-based organizations. Additionally, she led the design, implementation, and evaluation of community-based projects for the Medical Reserve Corps.
Katie received her bachelor's degree and her MPH in Health Policy and Behavioral Health from the State University of New York at Albany.
She currently resides in Columbia, Md., with her husband Michael and beloved fur baby Darby. She loves water-related activities, gluten-free cooking, and interior decorating.
<< Back to Our Staff