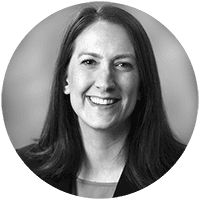 Justine Kaplan
MSPH
Associate Director of Public Health Practice
Justine Kaplan has more than 15 years of experience in public health practice focused on chronic disease prevention, management, and policy change in asthma, diabetes, heart disease, nutrition, physical activity, and tobacco. She also has significant experience in emergency preparedness and response, including work with Hurricane Katrina and the H1N1 influenza pandemic.
Justine has worked at the city, county, and state level in public health departments and health-related nonprofit organizations. Most recently, Justine directed a nationally accredited MPH program, helping to train the next generation of public health practitioners.
Justine is a passionate administrator of nonprofit and public sector education, public health, and social service programs with a focus on social justice and health equity.
She has a bachelor's degree in social welfare from the University of California at Berkeley and a Master of Science in public health from the Harvard School of Public Health, where she was a Reynolds Foundation Fellow in Social Entrepreneurship at the Harvard Kennedy School. She enjoys playing outside, attempting to cook, and reading good books.
<< Back to Our Staff