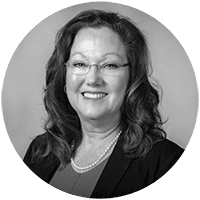 Jennie Hefelfinger
MS
VP, Center for Advancing Healthy Communities
Jennie A. Hefelfinger has been a public health advocate for more than 33 years, working at the local, state, and national level. Since 2007, Jennie has worked as a Senior Public Health Consultant for the National Association of Chronic Disease Directors. In her current role at NACDD, Jennie will report to Marti Macchi, Sr. Director of Programs, and will oversee development and implementation of the new BRIC project as well as the future NACDD Physical Activity and Prevention Hub.
Previously, Jennie provided leadership and direction for several programs and projects, including: the Action Communities for Health Innovation and Environmental Change (ACHIEVE) Program; the Balancing Intake through Exercise Project; and the Safe Routes to School Florida Partnership. She also provided program support to the Arthritis Program, the National Diabetes Prevention Program, Million Hearts, and other capacity building initiatives.
During the 2004-05 hurricane season, Jennie was Hurricane Katrina Individual Displaced Persons Team Lead and a Hurricane Frances Operations Chief. She also served as part of the response teams for Hurricanes Charley and Ivan. She was also Executive Director of the Florida Partnership for Healthy Communities for the Florida Alliance of YMCAs for three years and provided direction for the Pioneering Healthy Communities grant award from the YMCA of the USA.
Jennie has a BS and an MS from Florida State University. She has been a member of national and state professional organizations and associations and multi-agency coalitions. Jennie has held executive leadership positions in most of her volunteer efforts, including as a board member of the Directors of Health Promotion and Education and as President of the National Association of Chronic Disease Directors as well as different positions with the Florida Public Health Association.
Jennie is a graduate of Leadership Tallahassee, Class 27, and enjoys traveling and biking with her friends and family.
<< Back to Our Staff