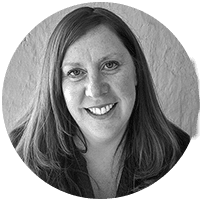 Alisha Zambrano is a public health consultant. She has more than 20 years of experience in public health with 10 of those years in various roles at New Mexico's Public Health Institute. There, she participated in and managed local, statewide, and national programs.
She has served in the following capacities: Bilingual, Chronic Disease Health Educator; Manager of the Migrant Health Network in southwest Virginia; volunteer in the US Peace Corps – El Salvador; trainer for the Stanford chronic disease self-management programs, and Director of Training and Technical Assistance.
Alisha developed and managed New Mexico's Academic Detailing program: UPDATE NM (Understanding Provider Demands and Advancing Timely Evidence), offering up-to-date, evidence-based information, custom tools, and free CME to licensed healthcare providers statewide. She was principal investigator of a HRSA RCORP (Rural Community Opioid Response Program) Implementation grant in southern rural New Mexico.
Alisha holds a Bachelor of Arts in Anthropology from Arizona State University and a Master of Public Health from the University of North Texas – Health Science Center. Alisha and her husband Michael reside in Silver City, New Mexico. In any spare time, they enjoy working on house projects, going on hikes in the Gila National Forest, and spending time with family.
<< Back to Our Consultants